Well, I've decided to make the jump from an S13 to an S14. While I'm still working out motor issues in the S13, I will be just cleaning this S14 up a bit. Once the motor is completely broken in and tuned (and running great), I will be making the swap between chassis. Until then, I will be just adding miles to this car commuting to work, keeping the mileage off of my 2007 G35 Coupe
. Picked this up two days ago for a reasonable price. It's a 96 240SX SE, but with no sunroof! I'm just shy of 6'4", so the extra headroom is nice! Everything works, including the AC. Paint is not the greatest, but the body is fairly straight (small dings).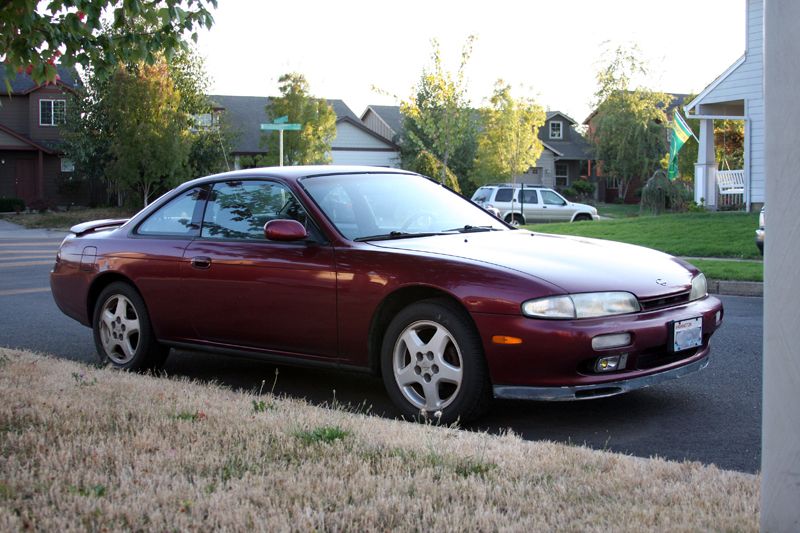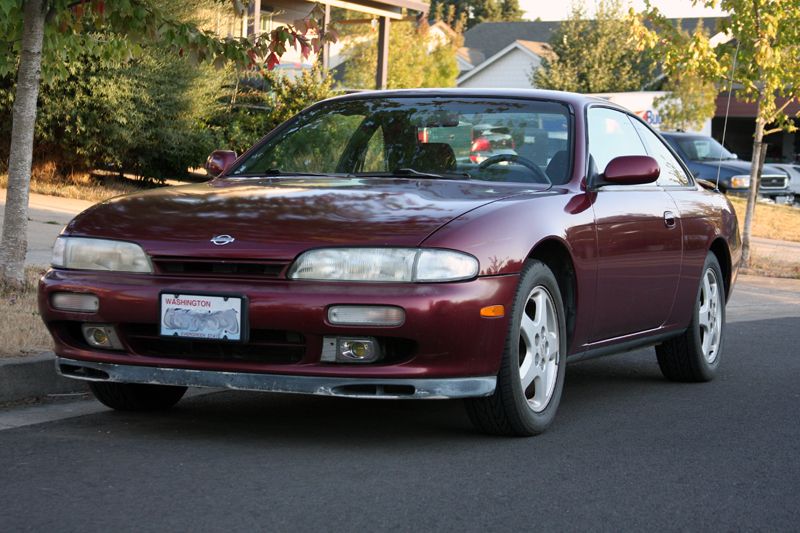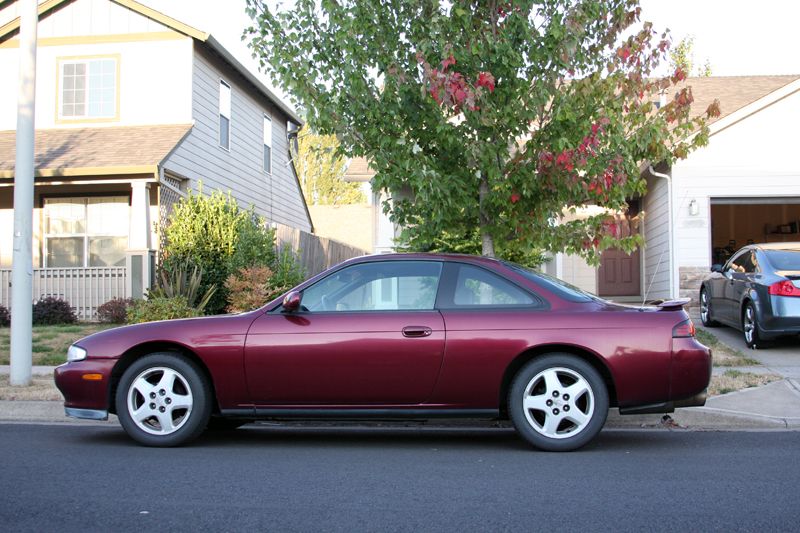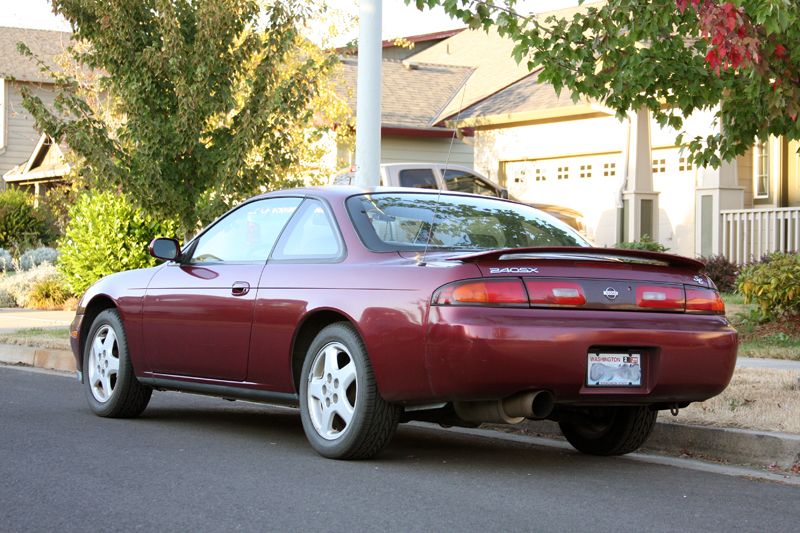 I haven't touched the car yet. It's still dirty, lol. This weekend I plan to do the best I can to make the paint look a little better, detail the inside, and paint the lip. I'm also starting a list of parts I need to find to clean it up. Zenki tail lights, driver side fog light, and random interior pieces so far. Interior is pretty clean overall. Gotta love the 90's pattern... Ha ha.