This is the oldest set of pictures I have of my first 240SX. Here all that is done is a pair of 180SX turn signals, a VLSD, painted valve cover, ngk wires, and a decent stereo, lol. Car was pretty straight, and had a lot of potential. I bought the car October 11th, 2003. This picture was taken Winter of 2004 I believe.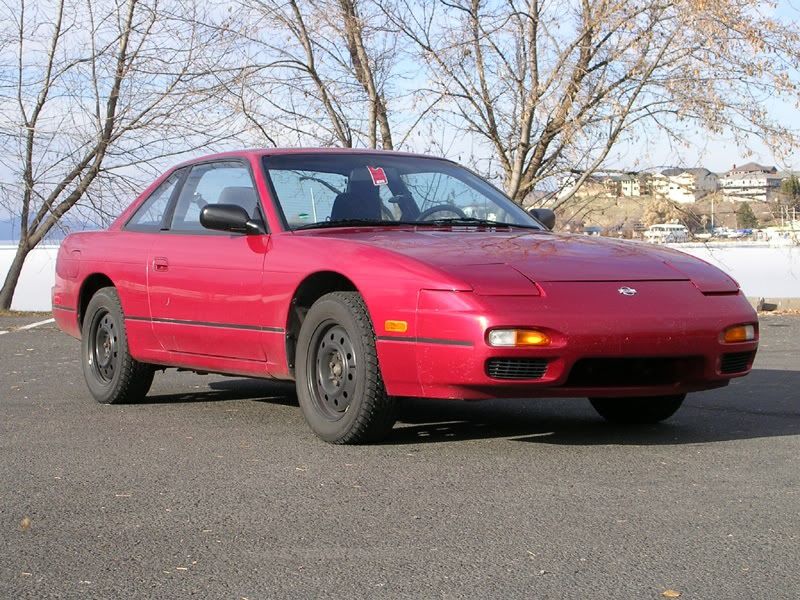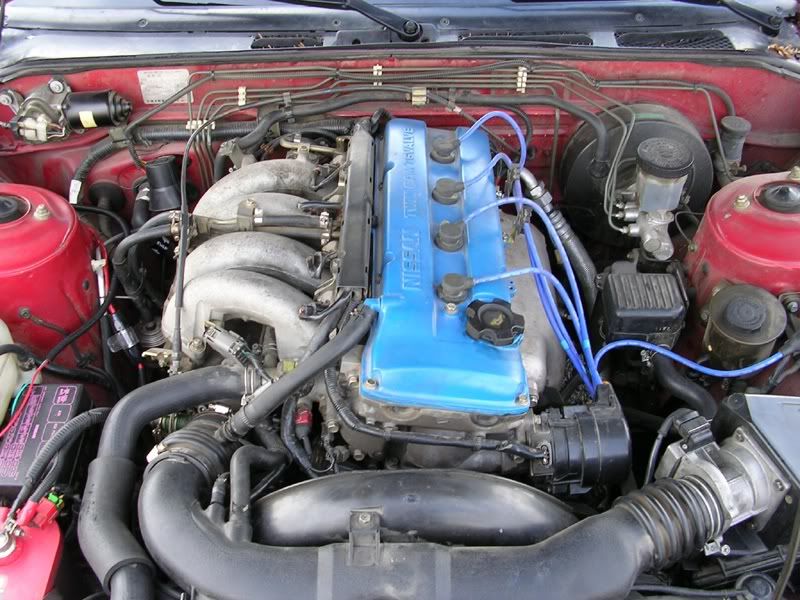 Here is about Spring of 2005. I have since upgraded to a 3" BRM catback (had plans for turbo), eibach sportline springs, tokico struts, and spl tension rods.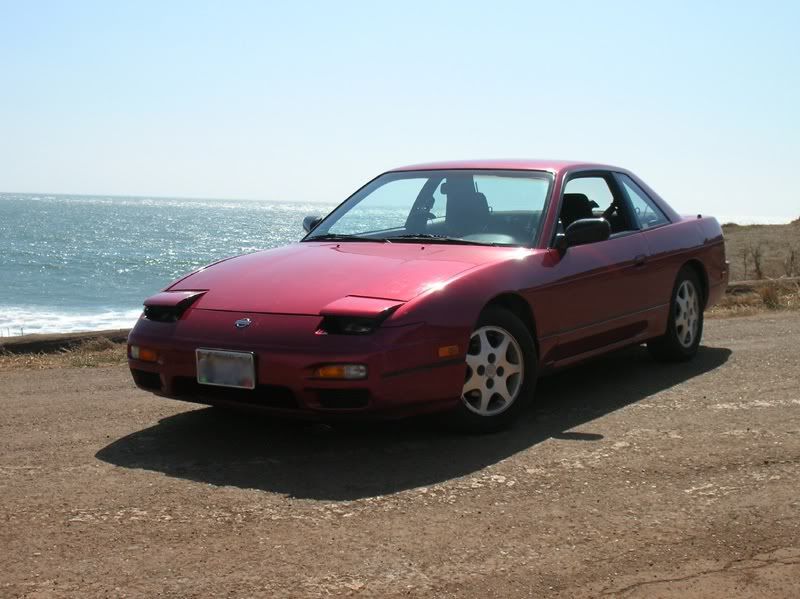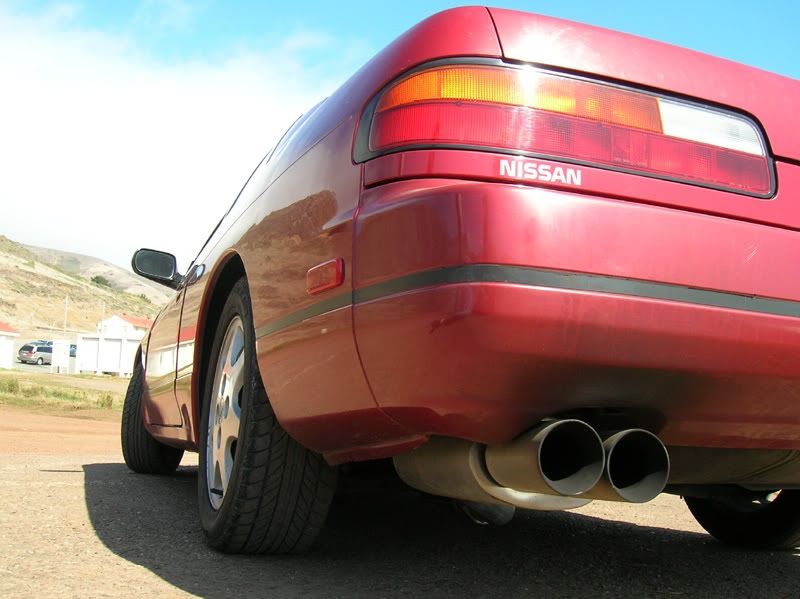 August 6th, 2005 I picked up my first SR20DET front clip for $1500. This is the same motor I run to this day!!! It would be some time before I could save up enough money to actually put it in.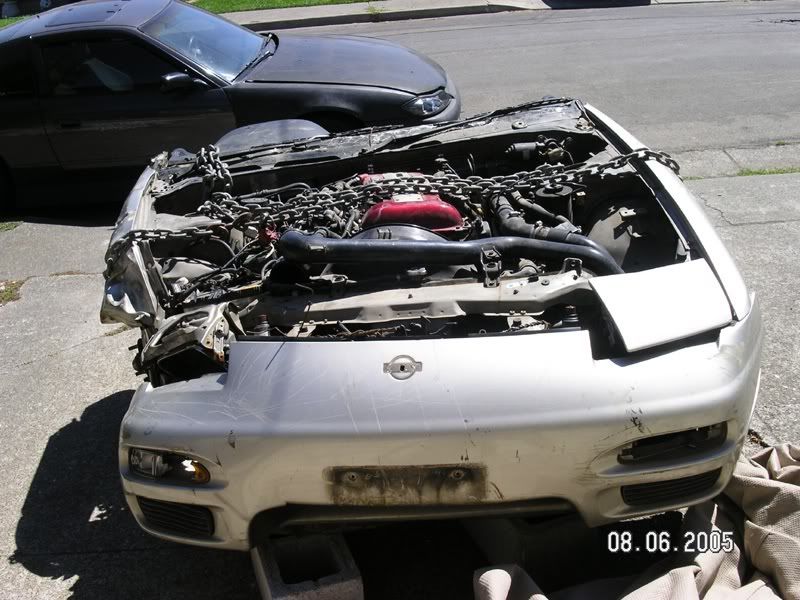 Winter of 05/06 I pulled the motor out of the clip and started to clean it up and replace needed parts like the oil pump, timing set, water pump, turbo lines, gaskets, and other stuff.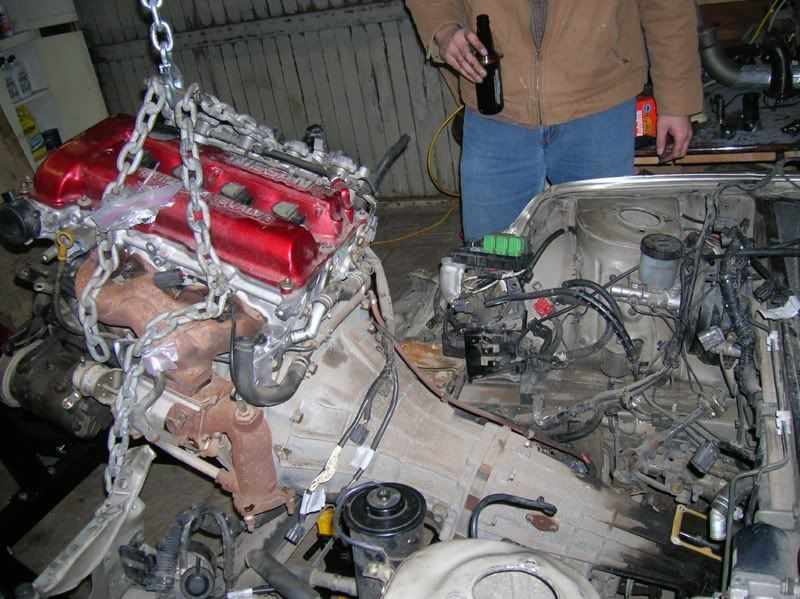 Here is what it looked like when it was ready to drop in the car.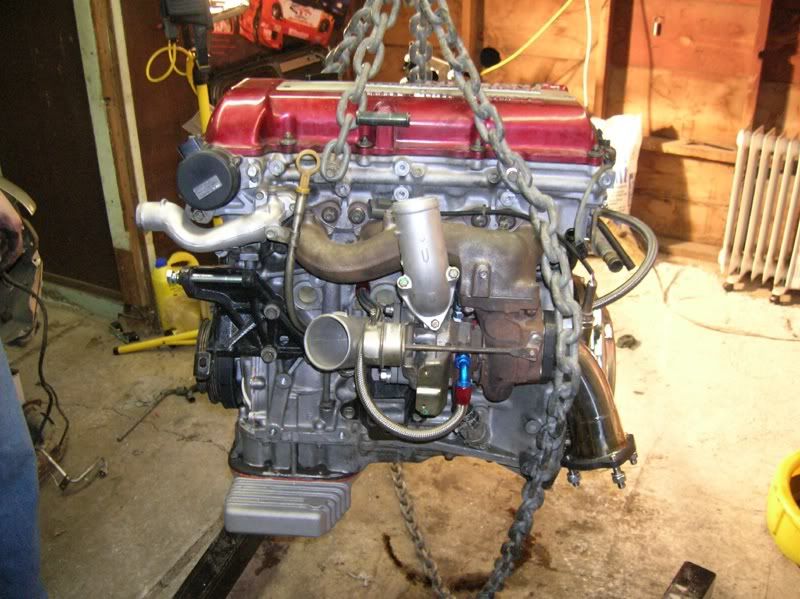 Spring of 2006 I pulled the perfectly running KA (Sold it for $350).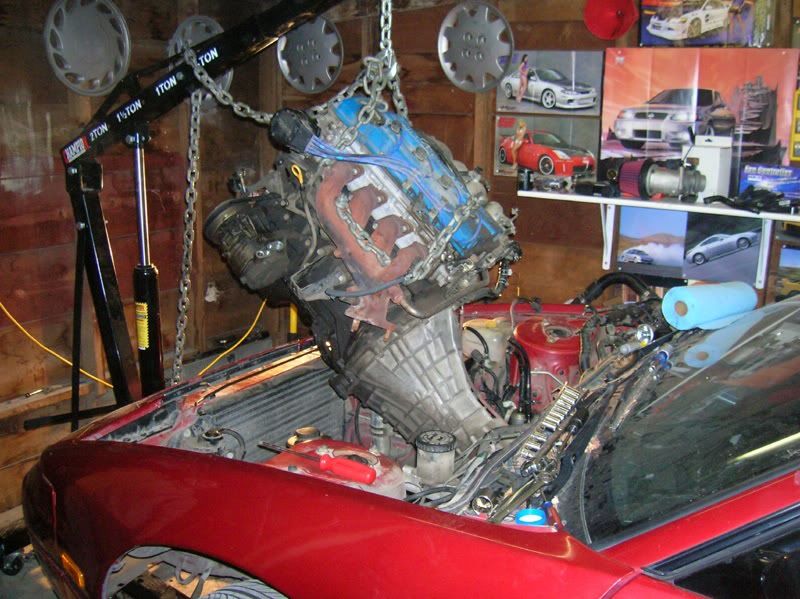 Both motors side by side.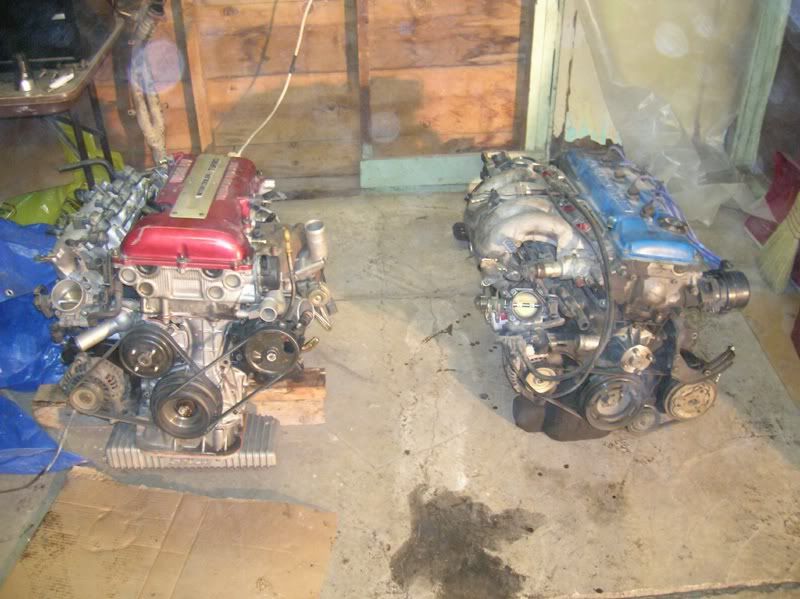 Dropping in the SR for the first time!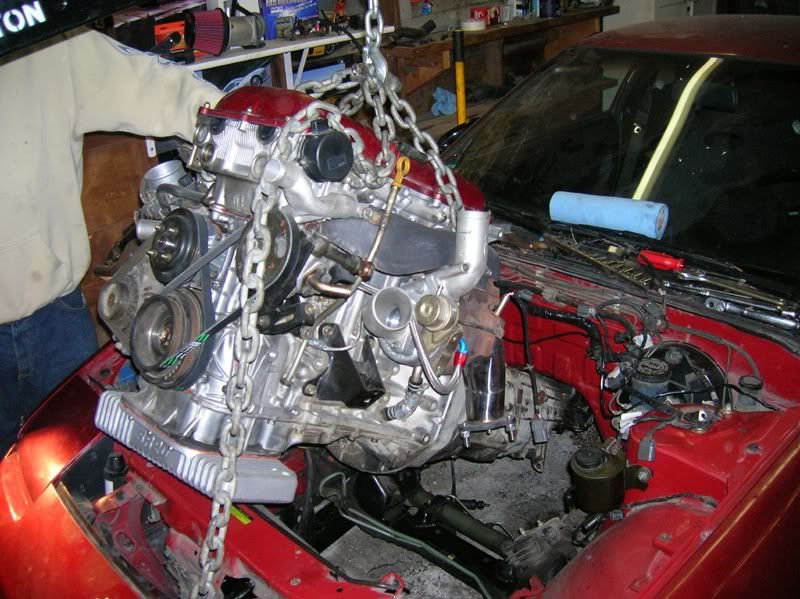 An engine bay shot of the completed SR20DET swap! I still ran the SMIC and only 9 psi of boost. It was a lot quicker than before, but it wasn't enough!