Well I got some brake parts in the mail today. Something to help out with going faster ... stopping faster! Ha ha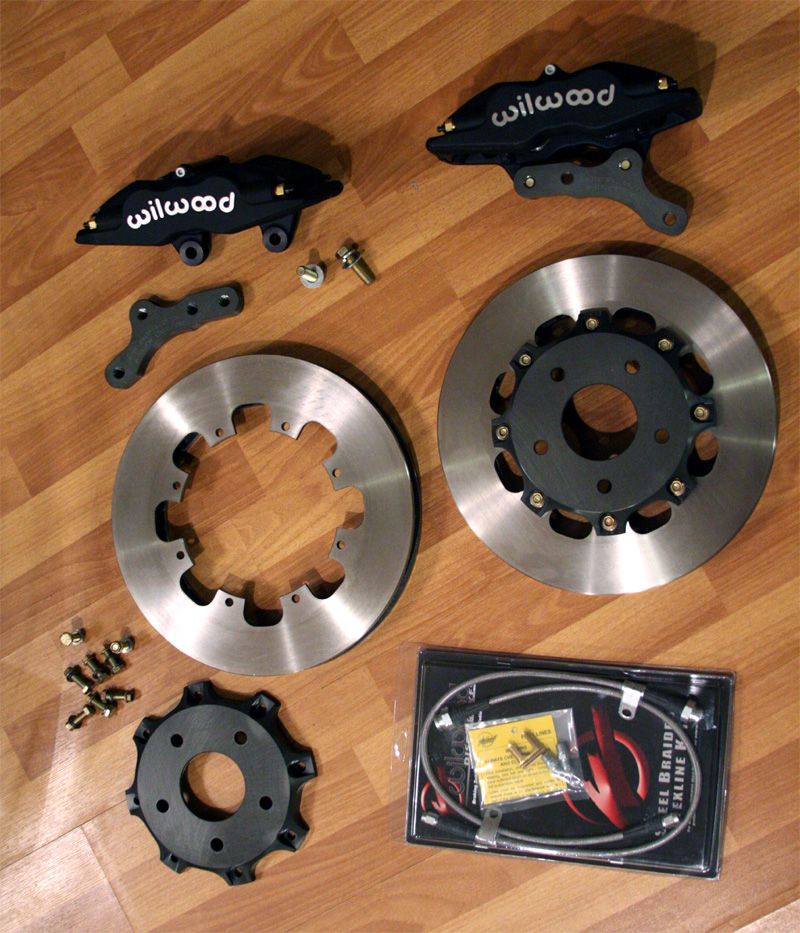 Two piece rotors (Defsport/Skullworks AL hats), Defsport/Skullworks brackets, Wilwood superlite calipers, wilwood brake lines, and all the hardware. Pads are still in the mail. I also weighed everything:
Both Front Calipers/Brackets/Hardware - 11.2 Lb
Plain Caliper (each) - 5.0 lb
1 Bracket with bolts - .6 Lb
Rotor/Hat/Hardware - 12.0 Lb
Plain Rotor - 10.4 lb
Hat w/ Hardware - 1.6 lb
Total unsprung weight on one side minus pads - 17.6 lbs. I'll weigh the 300ZX caliper setup I have once I remove them to compare, just wanted to get them online for later reference, lol.
Here's the driver side "matched up":